After months of living without any income in Sydney, Australia ("Come to Sydney!" said my host, "Plenty of work for Americans in Sydney!"), I begged the internet to pay me for drawings. The internet came through, as the internet always comes through, and I spent my days at the desk instead of on the beach.
That last one pictured has been framed and is still hanging in my living room.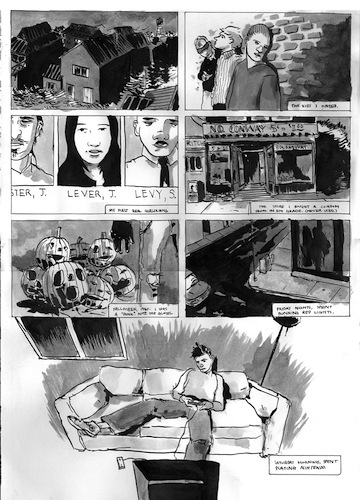 Andy says he's never drawn a better couch.
· · ·
If you enjoyed this post, please join my mailing list