There are plenty of applications and systems that set out to prioritize, organize, and help you accomplish your tasks.
Most of them are fundamentally variations on the classic "to do" list.
My latest Mac App, isn't a todo list at all. It's DoOneThing.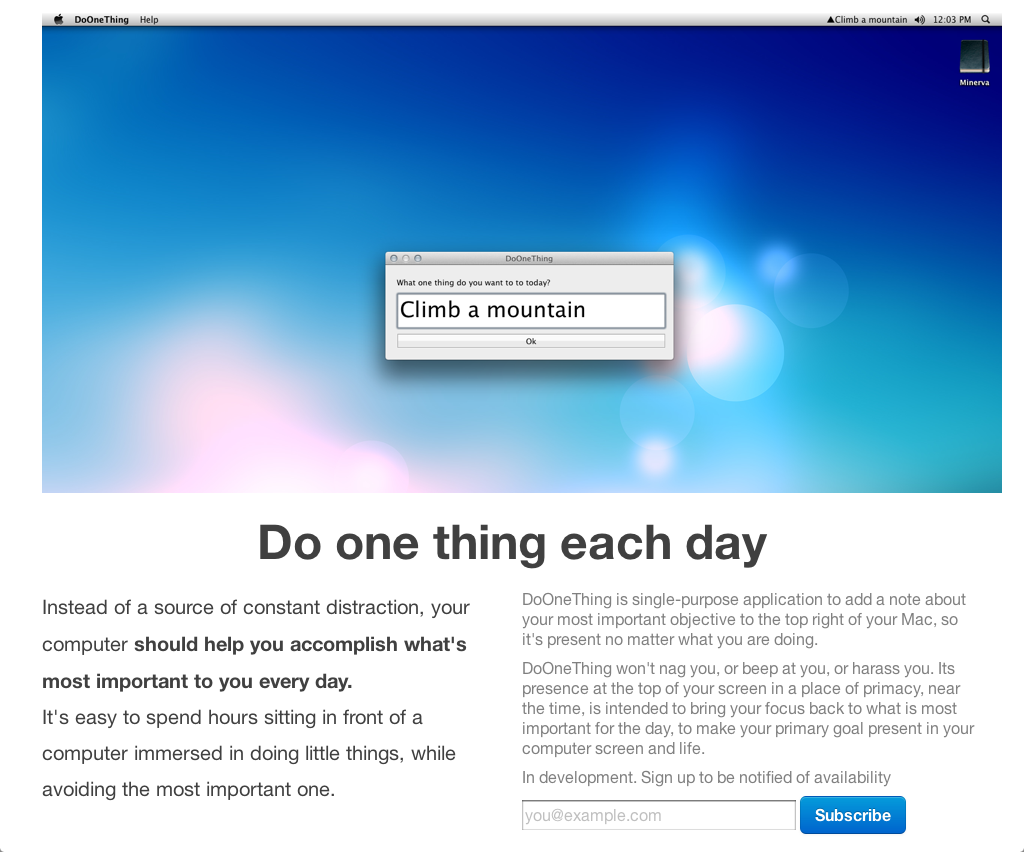 Intended usage
In the morning, when you're staring at your computer over coffee, looking at a list of things you need to do, thinking of all the things that you're going to do during the day - take a step back.
Choose one thing that matters.
Enter that into DoOneThing.
That text now sits there in your menubar.
DoOneThing won't harass or bother you, but the task will remain there, at the top of your screen near the clock, a constant subtle reminder that there is something important for today.
Throughout the day as you are focusing on smaller tasks, taking coffee breaks, surfing the web, or idling, it will remain there.
During the day the hope is that its presence spurs you to action to really do the one thing you said mattered in the morning.
When you mark it as "done" it disappears.
There's no task queue or list or barrage of things – just a reminder present in your Mac about whether you have done the one thing you wanted to do today or not.
It's available in the App Store now.
· · ·
If you enjoyed this post, please join my mailing list